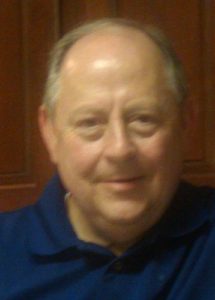 A seven-month illness knocked Brace Cooper out of the printing-press sales business in which he'd spent most of his career. As he recovered, he attended job-networking meetings without knowing exactly what he was seeking.
"If I could have continued to be a senior vice president selling heavy machinery around the world from St. Louis, I would have done that," said Cooper, 64, who lives in the St. Louis, Mo., suburb of Weldon Spring.
"I don't think that was an option … It just wasn't. If you're out there looking for a job, and you're 60 years old, your options are limited," Cooper said. His options were further limited because he didn't want to move.
"For me, it was a change that I was sort of forced into," he said.
Thanks to his networking efforts in the fall of 2007, he met someone who offered him a chance to be a career transition coach. "As I got into it, I really liked it," he said.
With the career change, however, Cooper faced a completely different style of work. As a senior sales executive, he had traveled often, including regular trips overseas. Now, there is no more executive office with an attentive staff. "In the beginning, it was very humbling."
"It's really a big cultural letdown … As you get older, it sort of balances itself out. I don't crave it, that's for sure," Cooper said.
Less money, but other rewards
"The most important part for me is that I haven't had an anxiety attack for three or four years. Secondly, I have a lot more flexibility of schedule. On the negative side of that, I make a lot less money."
There's no denying Cooper's enthusiasm for his new work. "I just want to be the best I can be. I really want to be effective for these people because it makes me feel good."
And for somebody who wanted to be a teacher and a coach when he first started his working life, helping people find new jobs feels a lot more natural than selling printing presses. "It's a whole different thing to sell a service and to sell another person on being confident in your (own) ability to guide them through this period of time in their lives."
While teaching others, Cooper has learned a lot about changing careers and jobs. "I was a pretty good salesman, and I was a really good sales manager. I had no clue about how to market myself as a candidate for employment. No clue."
"When you're doing it with yourself as a product, it's a whole different world."
He tells his clients, "Once you learn this, if you pay attention and you keep notes and you don't let everything become stale and obsolete after you get your next job, then you'll never have to do this again. You'll know what to do."
Cooper isn't planning to change careers again, saying he sees himself working as a career coach at least until he's 70, maybe longer.
His advice to other career-changers: "Make sure that you somehow have the right level of personal commitment to see it through because it's a very difficult process. It takes some time. It could take some money. The more often you quit, the more unhappy you're going to be with what you're currently doing."
Did you enjoy this article? Please leave a comment and share it with your friends! Have you undergone your own career transformation after 50 or know somebody who has? Please send me a note. Let's inspire others!